Dog Sponsorship is € 30

In order to Sponsor a Dog please fill the Sponsorship Form below and submit. Payment can be done by
Paypal or Bank Card by clicking on donate button
By cheque payable to `Island Sanctuary Association' and send to the following address The Island Sanctuary, P.O. Box 14, Paola, Malta.
Unfortunately some of our dogs may never be homed, so this sponsorship scheme has been set up. In order to maintain their stay at the Sanctuary all dogs require a balanced diet, clean pens, medical attention, bedding, and exercise. For just 8 euro cents a day you can sponsor a dog and become his or her best friend.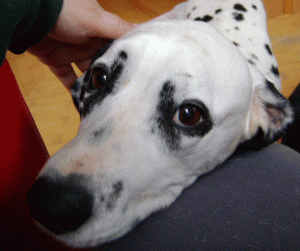 When becoming a sponsor you will receive:
A colour photograph of your sponsored dog
Details and background history
Quarterly newsletter
You are also very welcome to come and visit your sponsored dog and give that extra special attention such as a walk or a groom. We advise you to phone before to make sure that there will be somebody at the sanctuary at the time you would like to come.
If you have no space or time for a dog as a pet at home, then this scheme gives you the opportunity to have the next best thing.
Note: Sponsored dogs may still be adopted and found a home (approved by The Island Sanctuary), but you will be informed if this occurs.
Sponsorship Form
Please note that we may not have a photo or profile of that particular dog you may wish to sponsor. Ideally, the choice of dog you wish to sponsor would be advised by us since a young dog will be more striking to you but to us it means that the chances are he'll find a home. Whilst older dogs are more difficult to find them a home, because of this we'll advice which dog is better to sponsor.