Financial Contributions
Funds are always required to pay for food and medical expenses. As the Maltese summer approaches, we prepare ourselves once again to battle fleas and ticks – another major expense, but vital to the health and well being of our dogs. Telephone, rent, water and electricity bills must be paid too, and keeping the pens clean and the general maintenance of the Sanctuary require money.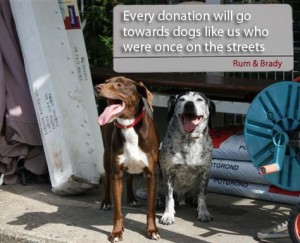 With every donation our dogs will continue to have all their needs cared for and a roof above their head
Mobile Donations
Send a blank message on the numbers shown below:
50617368   –   € 2.33
50618082  –   € 4.66
50618935  –   € 6.99
Bank details
HSBC Bank Malta plc

Account Number:  056122823001
Iban Number:     MT42MMEB44565000000056122823001
BIC/Swift Code:   MMEBMTMT
Bank of Valletta plc



Account Number:  15805684014
Iban Number:     MT06VALL22013000000015805684014
BIC/Swift Code:  VALLMTMT
If preferred, you can also send a cheque to the "Island Sanctuary Association" at the following address:
Island Sanctuary Association
The Treasurer
P.O. Box 14
Paola
Malta
If you make a bank transfer please include your name and address so we can send you a receipt. If you make a donation at the bank, we are only given the name of the donor and the amount deposited, so please send us your details together with the bank receipt either to the above address or to our email address: info@islandsanctuary.com.mt. If you do not want to be included in the mailing list (for a newsletter) please let us know.