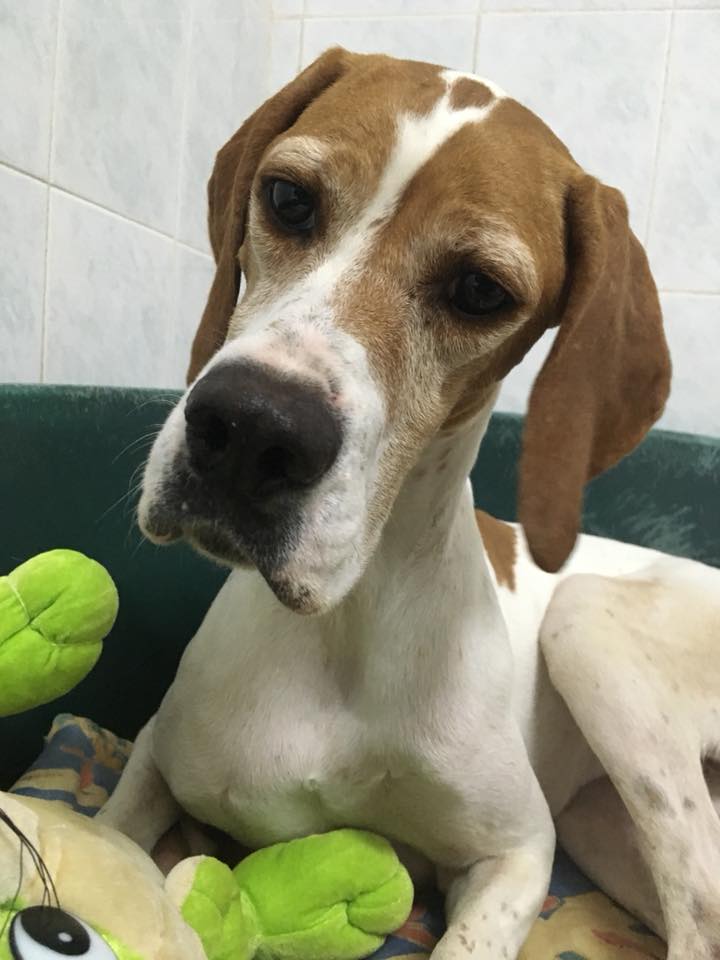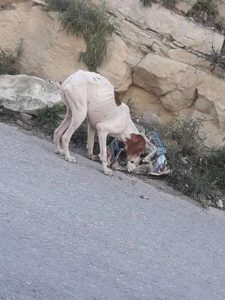 This female was seen rummaging in search of food at Birzebugia and then in just a week at Marsaxlokk. People were trying to catch her but she was too scared to let anybody get close to her.  They were posting on facebook and phoning everyday at the Sanctuary with the hope that somebody could catch her. She was in a very poor state, poor girl!  We at the Island Sanctuary notified them to keep alert on her whereabouts and call us immediately when seen. Luckily one day she entered the power station. The employees alerted us and kept their eye on her until our volunteers went quickly on the spot. On their arrival she got so scared that she went up to a place where the volunteers couldn't follow. They  went quickly out of the power station and drove to the other part where she had climbed. From there she had nowhere to go. She was so scared that she tried to go back down but that was impossible. They were afraid that she could fall and hurt herself. A trap was set and the volunteers went to hide and wait. It only took her 5 minutes to smell the food and go in….and…bum…she was caught!!! When the volunteers approached the trap  she didn't panic as was expected. She was very calm and even let them touch her. The whole operation took 5 hours but was worth every minute of it. She was given the name of Power.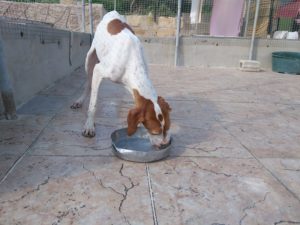 Power was taken to the Sanctuary and was given a large pen by herself to feel at home. She was so hungry that she gobbled one bowl after another. She circled round and round the pen to get accustomed to her surroundings.
Once settled, Claire the  volunteer that rescued her  stayed with her for some time. Power was so thankful for being saved and for being given a roof over head that she didn't stop hugging her.