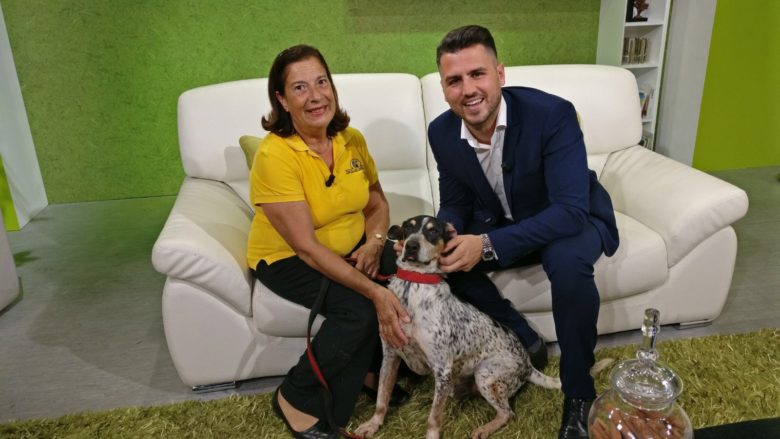 With Ben Camille on 12 to 3
Recently Gloria was invited to Ben Camille's program 12 to 3.  She was also invited to bring a dog along, so Bradley was chosen to accompany her.
Bradley came to the sanctuary from Animal Welfare but for 9 years he belonged to a family, so it was hoped that this could be a good chance for him to find a new home, as it is not easy for a dog who lived in a home for such a long time to adjust to sanctuary life! They were both warmly welcomed by Ben, who is a great animal lover. During the programme they spoke about the homing of elderly dogs. Gloria explained that when it comes to adopting elderly dogs, it all depends on the type of love. There are those who truly love dogs but are more concerned about their feelings should the dog not live for another good number of years and then there are those who are ready to adopt him/her even if for a short time, but they would have the satisfaction that they gave the dog another chance to enjoy being part of a family who was ready to give him/her all their love and care! Ben then raised the problem of volunteers and encouraged those who could spare some time to lend a hand, because the lack of volunteers is hindering the sanctuary from saving more dogs!  Unfortunately, the slot was quickly over and Ben wished Bradley, who was so well behaved, good luck in finding a new home and thanked all the volunteers for their dedication in their work at the sanctuary. Gloria then presented Ben with the Island Sanctuary 2018 calendar, which he greatly appreciated!